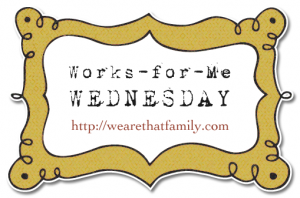 See more tips at
We Are That Family
WFMW: Dry Erase Pens and Page Protectors
These are two tools that I really could not live without at my little homeschool at the farm. I used them a little all along in my teaching journey, but after a year of Classical Conversations, I really began to see that the possibilities are endless. Here is a listing of ways that I use them.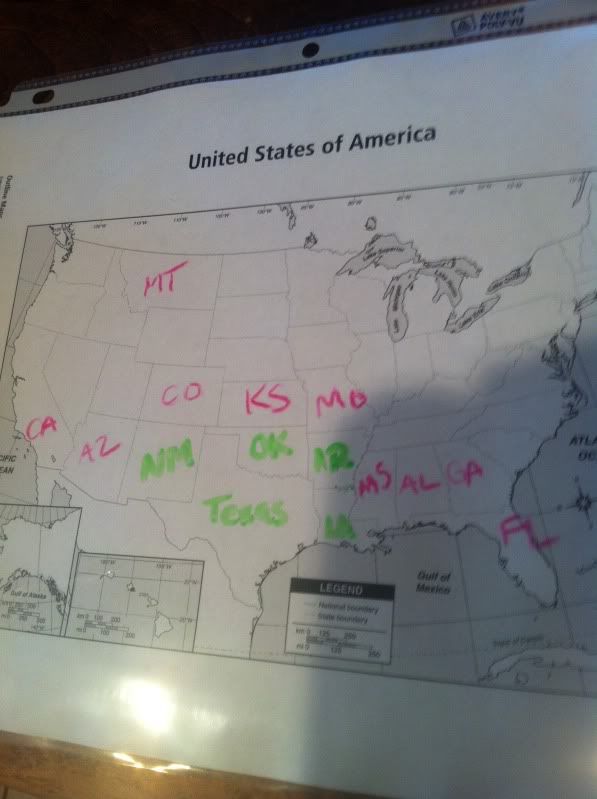 Trace a map several times for geography study.
Reuse math fact drill sheets.
Reuse any worksheet.
Make chore check lists. The kids mark through when their chores are done. In the evenings they erase to have a fresh new list for the next day.
Scratch paper for math...somehow they will not complain about working long problems when I do this
As a reward with Crayola Dry Erase Crayons...a very fun art tool
Lay over a page in the child's reader...let them mark vowels and underline phonograms they are learning. It turns their reader into a fun phonics workbook page.
Handwriting pages for tricky letters that need more than one page to learn...like cursive r
Veritas Press Timeline Cards...2 will go in one protector sideways...let kids write dates on the fronts of the page protectors (two dates, one per card). Set out a few at a time; maybe 6-8 and remove cards. Then the kids put the cards back into the right protectors that have dates written on them.
Learning states and capitals. Put in a US map that has the states labelled. Have the kids write in the capitals. You can also have kids label rivers, mountains and other features.