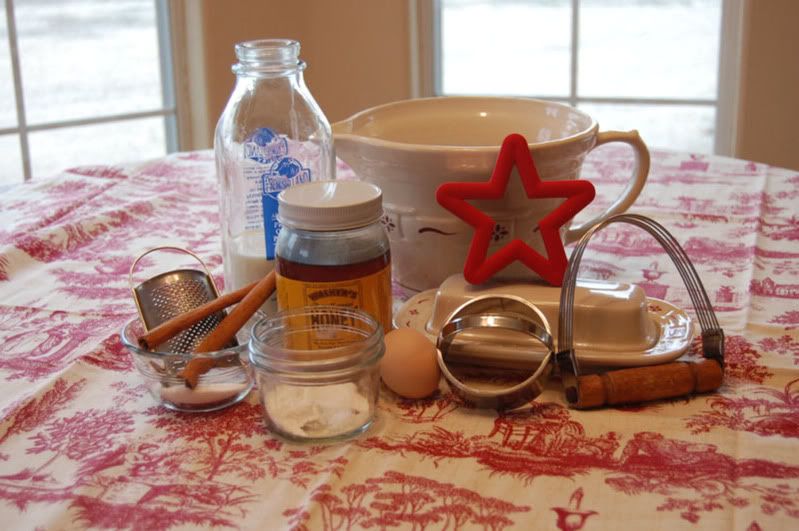 This morning we woke to find the temperature had been dropping all night and by 7:30 we were seeing big, fat flakes of snow with stinging bits of sleet all swirled together. Coming back from doing the barn chores, Miss A requested scones for breakfast. We haven't had scones in quite some time so I decided to make them and have them with tea this morning as a mid morning snack.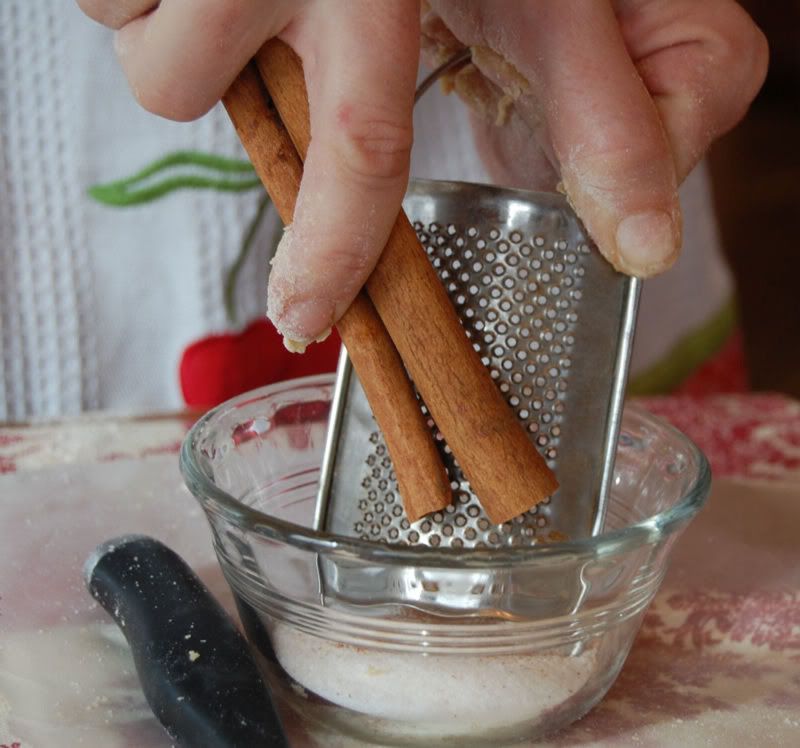 I found this particular scone recipe when I was reading the Anne of Green Gables series of books. I loved the images I conjured in my mind as I read of Anne learning to cook, hosting the preacher's wife for tea, and the best was when she had to explode into an afternoon tea and confess she'd thrown a dead mouse out of the preserves that were about to be consumed, but had neglected to also throw out the preserves. So in the spirit of Anne, we started having tea at least once a week (minus the mice) and these scones are our family favorite. I mean what's not to love with honey, butter and flour???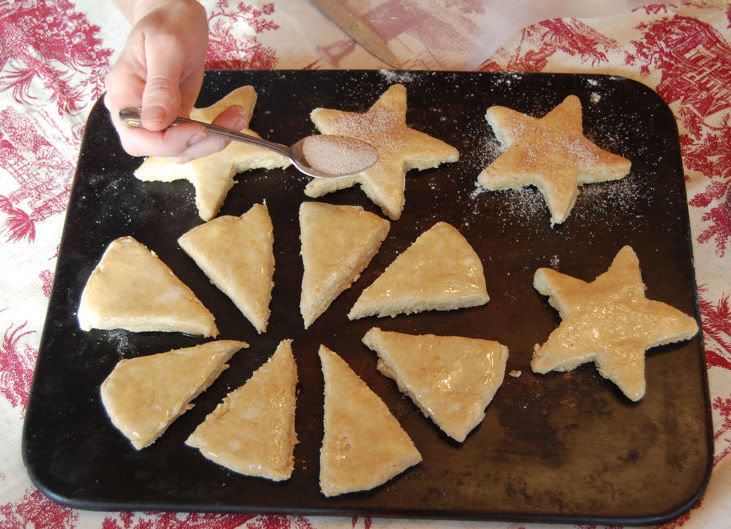 Truly scones are lovely to see and eat and the best part is how easy they are to make. You can follow the recipe and make picture perfect scones at your house. And maybe when you have a bite you will think of Ann of Green Gables and all of your friends that are kindred spirits. Even better would be to make the scones and tea and have a kindred spirit over for a visit. And don't forget the preserves or honey, but make sure there aren't any dead mice in it first.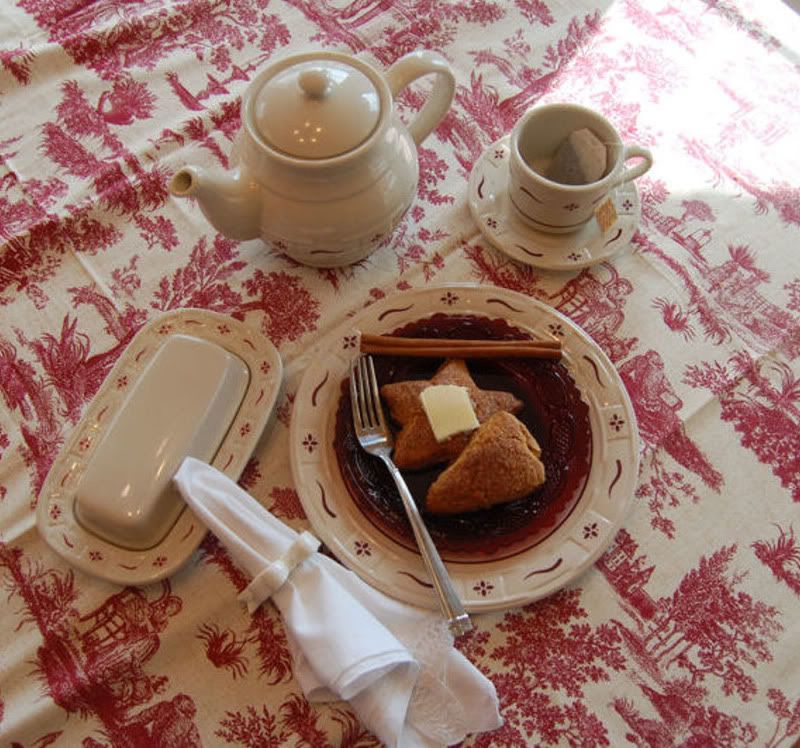 Cinnamon Scones
Preheat oven to 400 degrees.
In a medium bowl, stir together:
2 c. flour
2 t. baking powder
1/2 t. baking soda
1/4 t. salt
Cut in 1/2 c. of cold, sliced butter and set aside.
In a 1 cup glass measuring cup mix together:
1/3 c. buttermilk (may need more later)
3 T. honey
1 egg, beaten
In a small bowl, stir together 2 T. sugar and 1/4 t. cinnamon
Add the liquid ingredients to the dry ingredients in the medium bowl. Stir until blended, adding more buttermilk if needed. Pat the dough on a floured counter and knead 3-5 times. Shape dough into a circle about 1/2 inch thick. Put dough circle onto a baking stone. Sprinkle the cinnamon sugar on top of the dough circle. With a sharp knife, cut the circle into 8 wedges. Gently separate wedges and bake at 400* for 10-12 minutes or until browned. Serve warm with butter and preserves.
Blessings,
Mrs. P