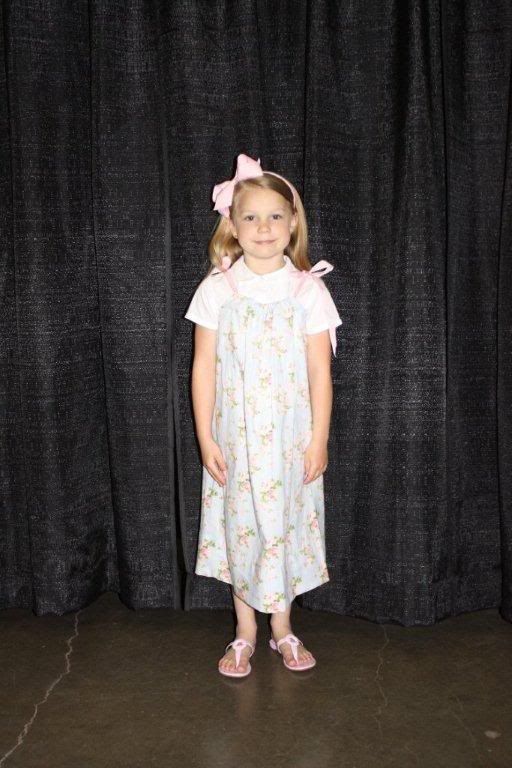 Want to teach your littlest girls to sew? Have them make a pillowcase dress!

Miss J made this pillowcase dress for the County 4-H Fashion Show. She had a great time sewing it and is so proud that she wants to wear it on Easter Sunday. Instead of buying a pillowcase, I purchased the fabric at my local Wal-Mart for $2 a yard. I then made a pillowcase and she followed the directions from there. After I had the pillowcase made, it took about an hour for her to sew.
Here are basic directions
for a pillowcase dress. Instead of using elastic, I just had her sew a casing and she then threaded long pieces of ribbon through. This was pretty easy to do, but the ribbon comes out easily so you may prefer to use the elastic as in the tutorial.
Here is another tutorial
starting with fabric instead of a pillowcase. Miss J is 6 years old and she sewed hers on the sewing machine. In order to make that work, I put the presser foot on a huge stack of books until she could easily reach it. Also, my sewing machine is a Bernina 180 and is able to sew r-e-a-l-l-y slow. I helped her guide the fabric through so the stitches came out reasonably straight. This had just enough sewing for her to remain interested, yet feel very fulfilled to have a completed project in such a short time.
Happy Sewing,
Mrs. P